No I haven't turned all Heavy Metal on you.. this is me and my love concrete and marble. I love mixing concrete with wood and more organic pieces around the home. Marble looks amazing with the monochromes layered on it or with a contrasting metal of any colour.
It is becoming easier and easier and easier to find but I also included and few DIY's on how to create the faux marble look as it is not cheap to buy.
You can click on each image to take you to the source..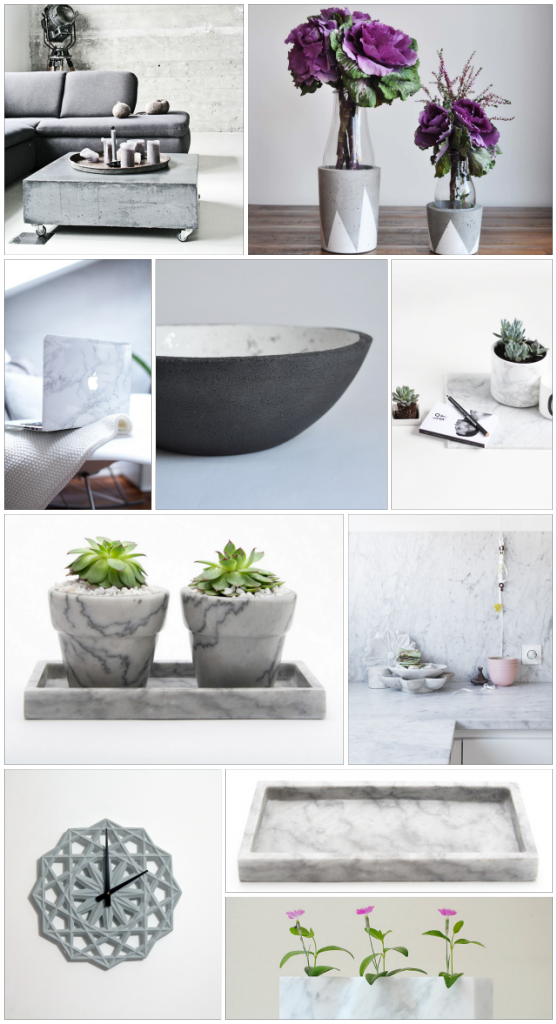 Are you into the hard stuff too? The gloss of Marble or the matt of Concrete?
* I wrote this post for LifeInstyle last month